Enjoying Jizake at Onsen Ryokan Vol.1 Kai Kawaji in Tochigi Prefecture by Hoshino Resort
掲載
Osakelistユーザーの評価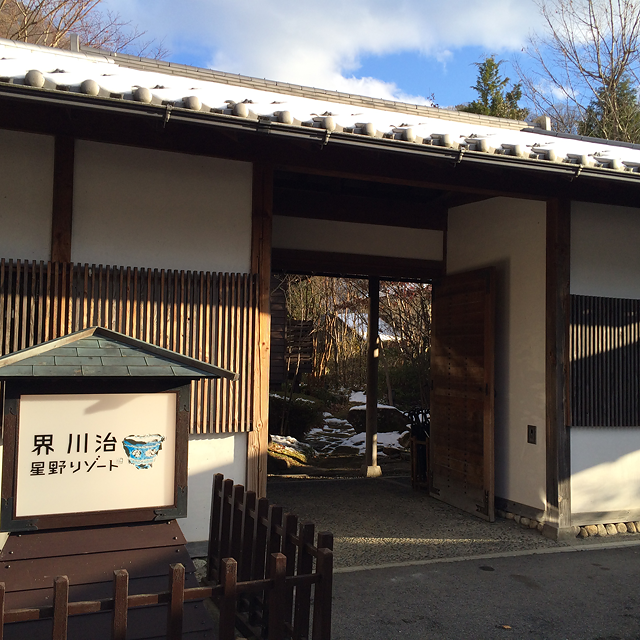 The Hoshino Resort hotel chain has a number of luxurious onsen-ryokan (traditional Japanese inn with hot spring baths) and hotels across the nation. "Kai Kawaji" was newly opened in June 2014 and one of the eleven ryokan under the Kai brand. Despite its location in a tranquil mountainous village in the Nikko area, it has 52 guest rooms and a spacious lobby that gives an open-air feeling, with many large glass windows used for the lobby and other rooms through which you can enjoy wonderful landscapes of abundant nature: It is a very sophisticated place to stay.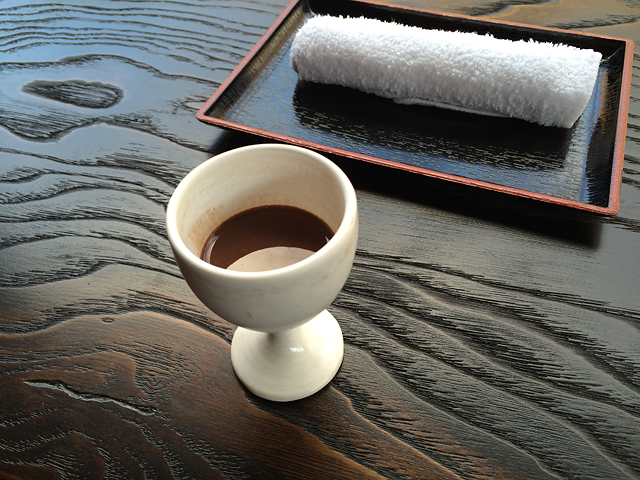 The welcome drink, hot chocolate with soy milk, served along with a hot towel while I was checking in at the lobby warmed up my body that was frozen in the severe mid-winter cold.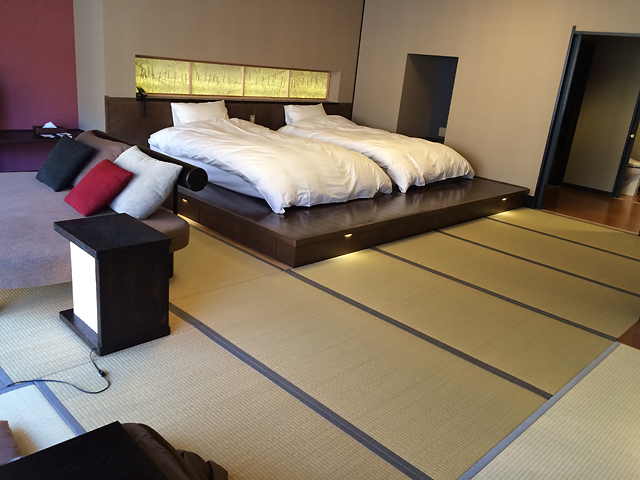 Entering the room, I was welcomed by a big sofa, hori-gotatsu (heater table with a sunken floor underneath to put your legs in) and a large window that overlooked mountains and the river. The room was coordinated in a gentle modern tone, and had a calming and relaxing effect on me.
Soaking in a hot spring bath while enjoying the surrounding scenery was a relaxing experience.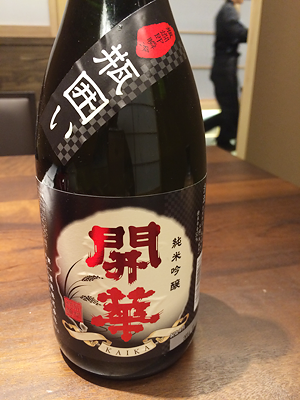 The place for dinner was a semi-private place. The sake list included 澤姫(Sawahime) from Inoue Seikichi Shoten, a jizake (local sake) of Tochigi prefecture; 開華(Kaika) from Daiichi Shuzou; and 大那(Daina) from Kikunosato Shuzo. 惣誉(Sohomare) was also ready to be served warm.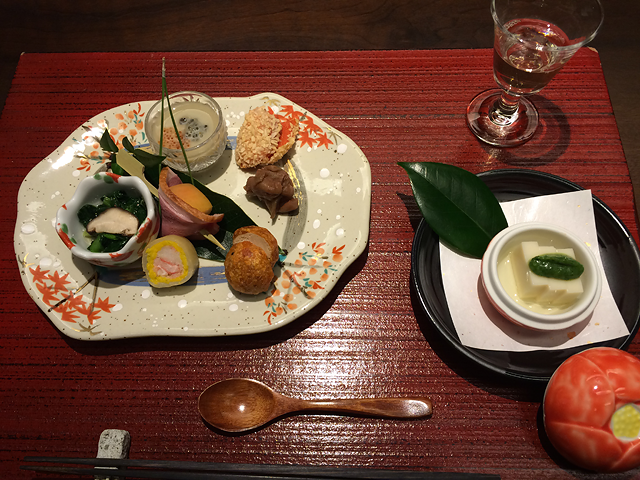 The dinner was kaiseki-ryori, a traditional multi-course meal, with seasonal ingredients. Commonly, the course starts with a glass of aperitif, but here, it started with a glass of grape vinegar reminding of verjus, or verjuice, a well-balanced combination of fruity aroma and mild acidity. Sakizuke (a small-sized appetizer) was tofu with miso and dashi-based sauce, and Hassun,(a selection of appetizers made up of foods from both the land and sea) consisted of "crab meat and chrysanthemum flower rolled in egg", "foie gras with dried persimmon", "boiled Japanese mustard spinach with grilled shiitake mushroom", Salmon cracker with almond", "taro stem seasoned with dried bonito", "eggplant with tomburi (land caviar) and flying fish roe" and "skewered smoked duck with apple". Each of them had been uniquely and elaborately prepared to taste wonderful. The most standout among them was the dish with foie gras, a rare ingredient for a traditional Japanese meal, demonstrating the chef's creative talent. The dish paired perfectly with jummai-ginjo of Kaika.
Smooth pumpkin soup with crab meat and a piece of daikon radish cake hidden in the bottom—great combination. So nice to have this filling warm dish in the middle of winter. It made me happy all the more to eat this dish at this timing, because we have traditionally believed eating pumpkin on the winter solstice helps us avoid catching a cold.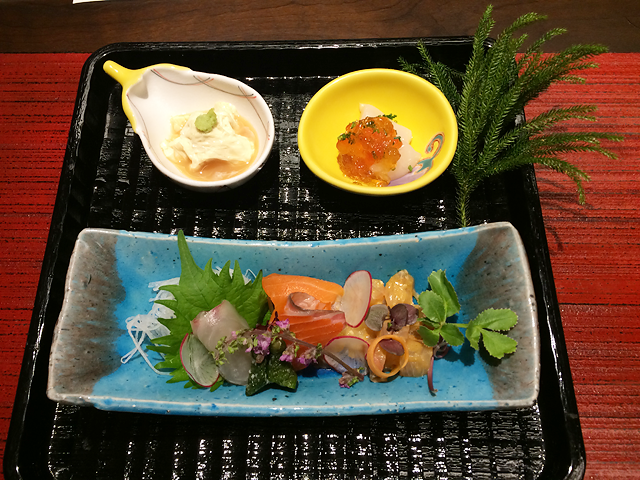 Sashimi of red sea bream, Nikko brand salmon and oval squid. Should be eaten without soy sauce since they are already seasoned. The dish was decorated with leaves from wild plants, reflecting the nature surrounding the ryokan. There was also a small piece of sashimi yuba (raw bean curd skin) that paired well with gently-warmed Sohomare from Sohomare Sake Brewery.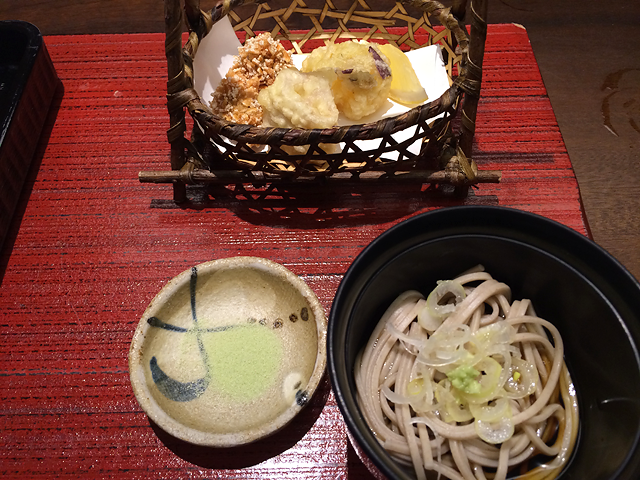 Next came the deep fried dish—tempura of Kanuma konnyaku (a bouncy jelly-like food made of the root of devil's tongue) and vegetables. Fried konnyaku is not something you can see everywhere, but this Kanuma konnyaku that was locally made in Kanuma City of Tochigi, was a real surprise, especially when sprinkled with green tea-flavored salt. Local food like this goes well with sake from the same region.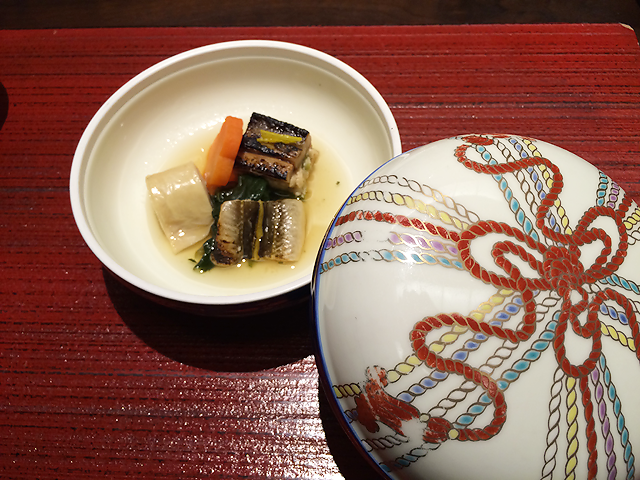 Steamed anago eel and vegetables in dashi-based broth. The carrot and rolled yuba in the elegant dashi broth made me want sake more. With the light texture of anago eel, it made a good match for super-dry Daina.
The dishes at breakfast included such delicacies as fermented salted squid and kombu (kelp)-flavored salted plum that went so well with rice that I was tempted to have multiple helpings of rice. As for the simmered dish of chicken and tofu meatballs, I could tell that the chef had spent a long time preparing it. The grilled dish was overnight-dried salted Yashiomasu, an improved variety of rainbow trout.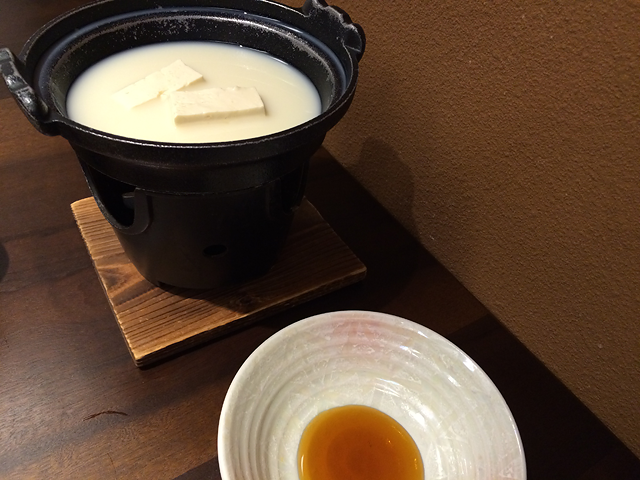 Soy milk hot pot with tofu.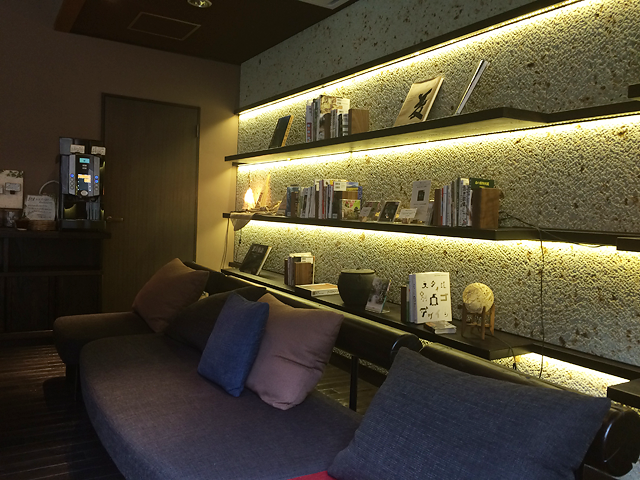 The relaxing common space with all-you-can-drink coffee.
Nestling in the beautiful countryside, "Kai Kawaji" is a superb onsen ryokan where you can enjoy foods and sakes that are locally made. Why don't you visit this place to get away from the routine of everyday life and savor the local delights?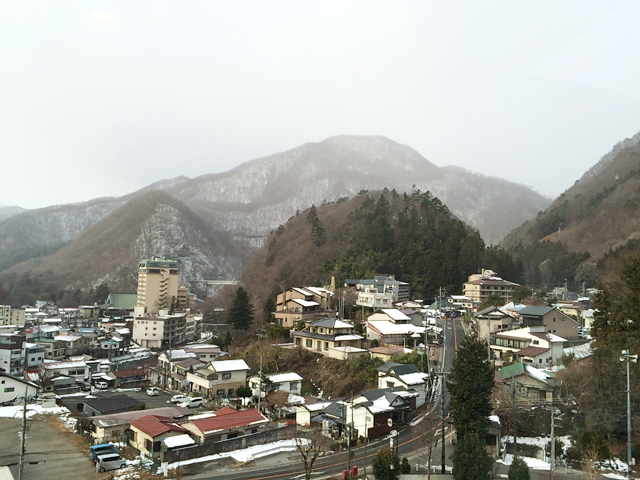 "Kai Kawaji", Hoshino Resort
Address: 22, Kawaji, Kawaji Onsen, Nikko City, Tochigi
Tel: 050-3786-0099(reservation center)