Tsubakiya—newly-opened sake bar in Jiyugaoka
掲載
Osakelistユーザーの評価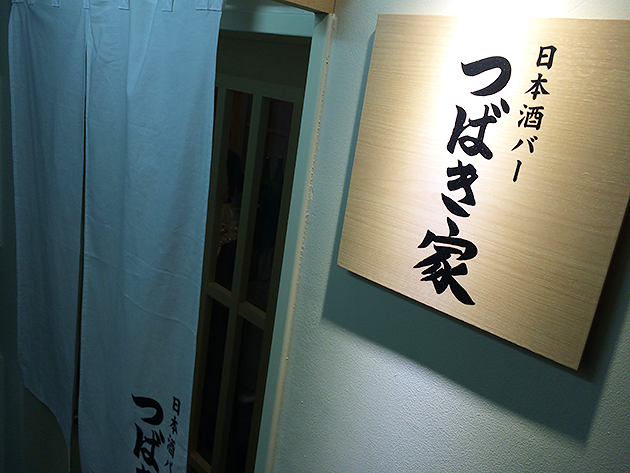 This joint, just opened in February, is a bar version of a restaurant called "Tsubaki-shokudo," which is also located in Jiyugaoka. Actually, under this bar that is located on the second floor of the building, is newly-opened second Tsubaki-shokudo in Jiyugaoka, which features the same kind of home-style dishes as served at the original location.
When I visited the bar on the second floor, there was a big stone placed at the entrance and I wondered if the bar was closed. Later, I found out that the stone was placed there to fill the gap on the floor. Inside, there were an L-shaped counter and two tables, and the ambience was nice and cool but also homey at the same time, with female staff wearing Japanese-style overall apron.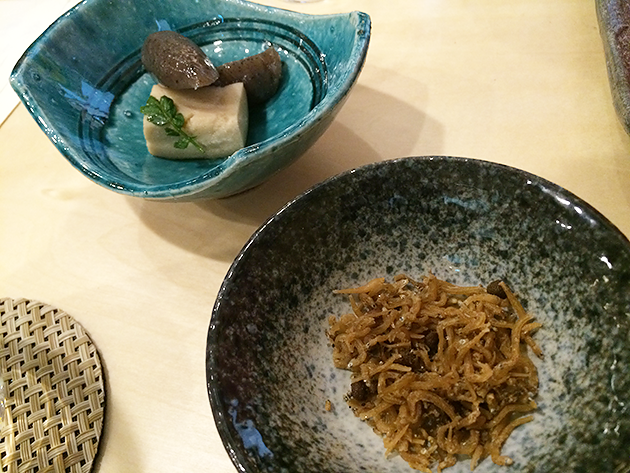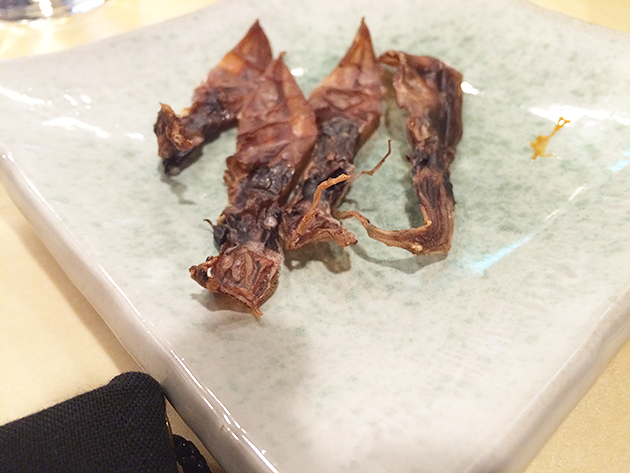 Though there were assorted nibbles and other dishes on the menu, I asked for the chef's recommended dishes and was served several of them. One of them was boiled Japanese parsley pictured below. The texture of the stem part was very nice.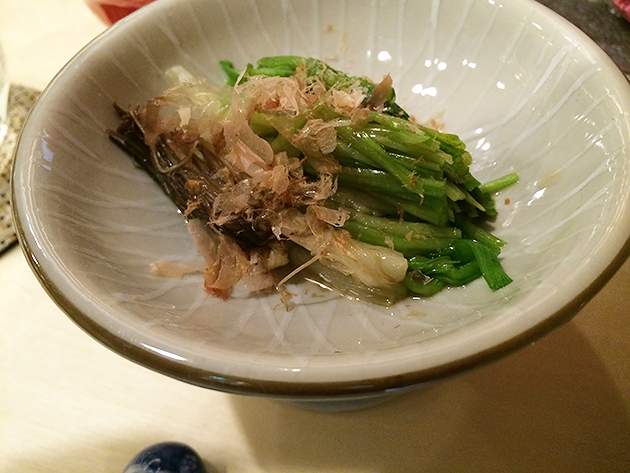 As for sake, they had many rare brands centered on those made in Yamagata Prefecture. They told me that they purchased them mainly from Shudoan, a liquor shop in Itabashi of Tokyo. They were available from the 110ml size.
"海から山へ (Umi-kara-Yamae)"       "ゆうき (Yuki)"
Yuki is genshu (undiluted sake) made of organic rice, and an original brand of Shudoan. The label was also specially made for Shudoan.
"純米梅酒 野梅 (Jummai Umeshu Yabai)"     "くくみ酒 (Kukumi-zake)"
Yabai is a rare jummai-shu-based umeshu from Tsuchida Shuzo of Gunma. Kukumi-zake is a private-brand jummai-shu of Shudoan.
"庵頑 (Angan)"              "Hotaru (ほたる)"
"伊根満開 (Ine-mankai)"          "酒道庵 番外品 (Shudoan Bangaihin)"
Ine-mankai from Mukai Syuzo of Kyoto is made of red rice and has a unique addictive flavor. Shudoan Bangaihin,"龍勢 (Ryusei)" from Fujii Shuzo of Hiroshima, has a delicious taste full of umami.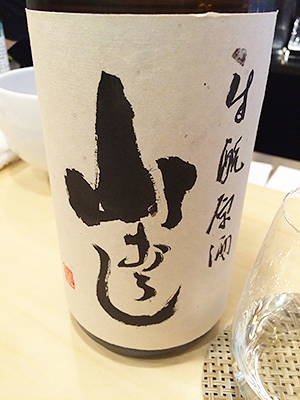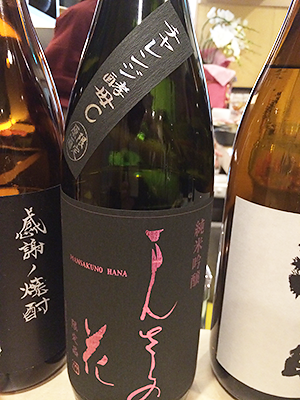 "山おろし (Yamaoroshi)"          "まんさくの花 チャレンジ酵母C
(Mansaku-no-Hana Challenge Kobo C)"
The beautiful black label with bright pink letters is of Mansaku-no-Hana Challenge Kobo C from Hinomaru Jozo of Akita.
Other sake brands from Shudoan, such as "雪の鳥海山 (Yuki-no-Chokaisan)," "とくとく(Tokutoku)," "ゆめゆめ (Yumeyume)," "四割山田 (Yonwari Yamada)," "酒の郷 (Sake-no-Sato)," and "プレスのお酒 (Press-no-Osake)," a brand that has been made for the Foreign Correspondents' Club of Japan, are available along with widely-popular brands, including "獺祭 (Dassai)." This spot would surely be a delight for local sake lovers.
Nihonshu Bar Tsubakiya
Address: 2F, 1-12-6, Jiyugaoka, Meguro-ku, Tokyo
Tel: 03-6421-3861/ +81-3-6421-3861 (international call)
Hours: 4 p.m. – 11 p.m.