Shusaron—aged sake specialty bar in Shinagawa
掲載
Osakelistユーザーの評価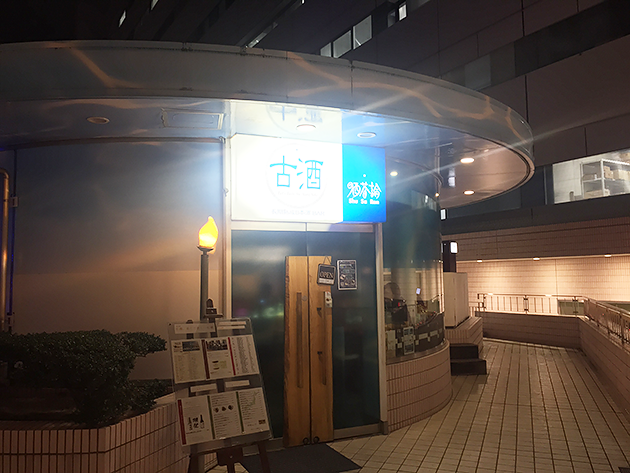 Shusaron is a cylinder-shaped bar located on the second floor of the Wing Takanawa building near Shinagawa Station, featuring aged sake. Betraying what you would expect from its façade, the interior of the bar create a warm relaxing ambience, with a lot of wooden material applied. As a specializing bar, it boasts a selection of as many as 100 kinds of aged sakes that are regularly on the menu. The staff recommended me to start off with "Tasting Flight A".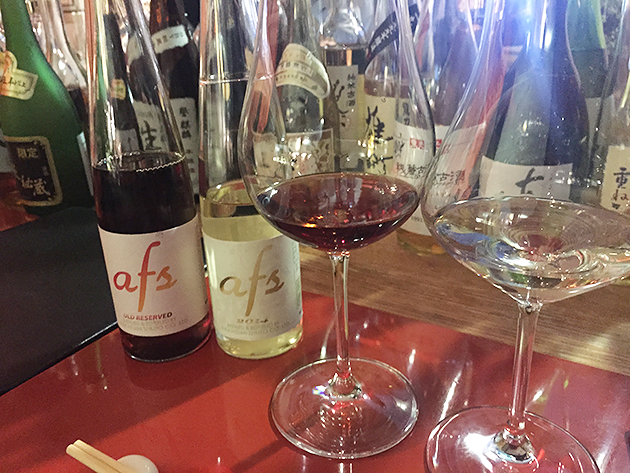 So, here they are: "東力士秘蔵 大吟醸 (Azuma-rikishi Hizo Daiginjo)", aged more than five years; "1993年 義侠 若水 純米 (Gikyo Jakusui Jummai 1993)," and "1998年 花巴 本醸造 (Hanatomoe Honjozo 1998)." The first thing that caught me was the beauty of their colors. The way the colors got deeper as time passed was as if time was counted by the change of color, and by starting with the youngest one and moving on to the older ones, I could enjoy how the colors had changed and tastes had gotten deeper.
"afs 2014" and "afs 1975" were the master's recommendation. You would be surprised if you are not familiar with this kind of sake because they taste more like white wine than sake. The light taste with mouth-filling acidity and sweetness would appeal even to women who are not into sake. I savored their noble sweetness and richness that had been developed through aging.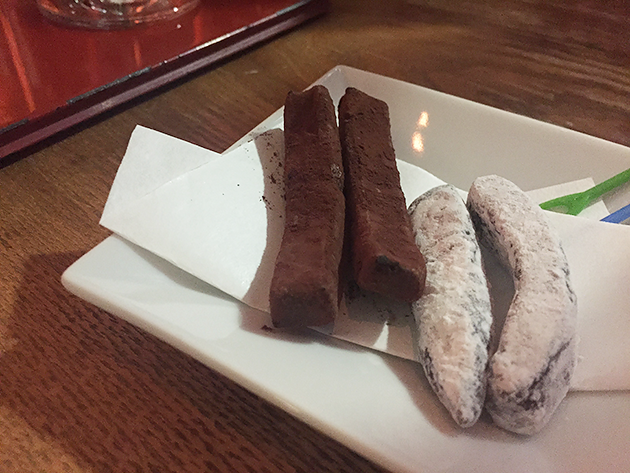 This orangette, which Shusaron had a confectioner make exclusively for it, made sake even more fragrant. It seemed the aroma of orange peel and flavor of chocolate made sake taste deeper. The bar was great indeed, not only because of its wonderful aged sake collection, but also in many other things. Take their service, for instance. I was impressed by the master's deep knowledge on aged sake and his offer to select the best ones for each customer. It would be really helpful for aged-sake beginners. Throughout my stay, what I felt at Shusaron was their considerate thoughts behind service and deep passion for aged sake. I truly encourage you to visit this place and experience the world of aged sake for yourself.
Shusaron
Address: 2f, Tokyu Shopping Plaza Wing Takanawa West, 4-10-18, Takanawa, Minato-ku, Tokyo
Tel: 03-5449-4455/ +81-3-5449-4455 (international call)
Hours: 5 p.m.-12 a.m., no regular holidays