Nihonshu Stand Moto—sake specialty standing bar in Shinjuku
掲載
Osakelistユーザーの評価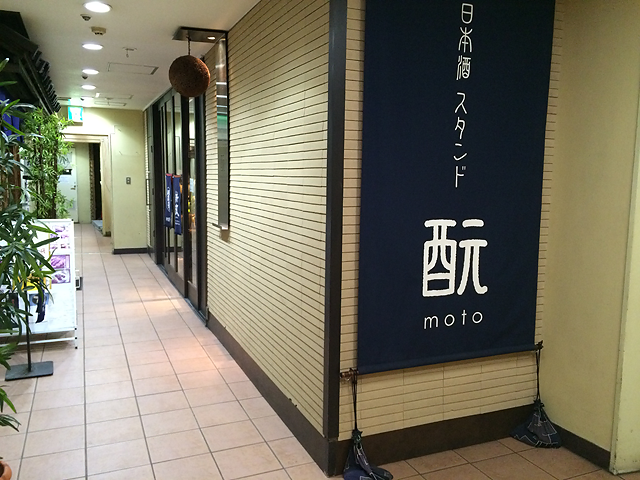 Nihonshu Stand Moto is a standing bar well known among sake lovers. It is located on the basement floor of a building just a short walk away from the crossing of Shinjuku 3-chome. The izakaya is under the same chain as Koryoriya Moto in Shimbashi. When I visited around 5 p.m., there were already several customers inside, where a U-shaped open counter sat under a comfortable lighting and sake brand names were written all over the glass walls surrounding the place. A small space that would feel packed with only 10 people, it is a nice hideaway for grown-ups.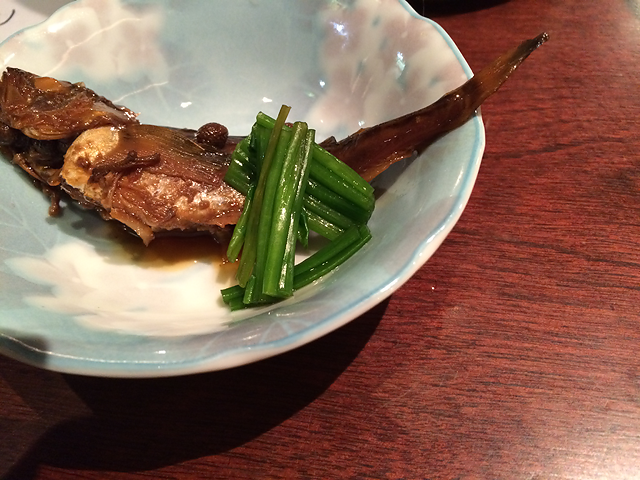 The starter was salty-sweet simmered fish.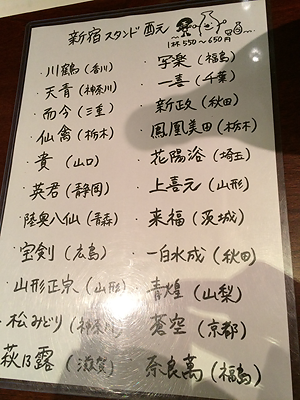 The handwritten menu sheet was full of names of rare sake brands, among which were famous 而今(Jikon) from Kiyasho Shuzo, 仙禽(Senkin), 英君鳳凰美田(Eikun Ho-o Biden), 青煌(Seiko). They also had sakes that were not listed on the menu, so if you visit there, it might be a good idea to ask the bar manager who is also a sake sommelier.
ど・純米にごり生(Do・Jummai Nigori Nama) 花陽浴・美山錦(Hanaabi Miyamanishiki)
My first choice was nigori-zake (roughly filtered cloudy sake) of "Do" from Akita Prefecture. Though it was nigori-zake, it was slightly effervescent and easy to drink with a light texture. It came in a stylish container, a glass cone fit in a hollowed-out wooden saucer.
The second drink was Hanaabi Miyamanishiki from Nanyo Jozo of Saitama. Hanaabi Hattannishiki was also there.
Since they open as early as 3 p.m., you can even start drinking after having lunch elsewhere, though of course you don't necessarily go and fill your stomach somewhere else, because Moto has such a great selection of accompaniments. Good for both loners and couples.
Prices range from 550 to 650 yen per cup.
Nihonshu Stand Moto
Address: #B1, Hakuho Bldg., 5-17-11, Shinjuku, Shinjuku-ku, Tokyo
Tel: 03-6457-3288
Hours: 3 p.m.-11 p.m., Monday-Friday (last call: 10 p.m. for food, 10:30 for drinks)
12 p.m.-9 p.m. on weekends & holidays (last call: 8 p.m. for food, 8:30 for drinks)
Closed on public holidays