Nihonshu Bar Sakanochika
掲載
Osakelistユーザーの評価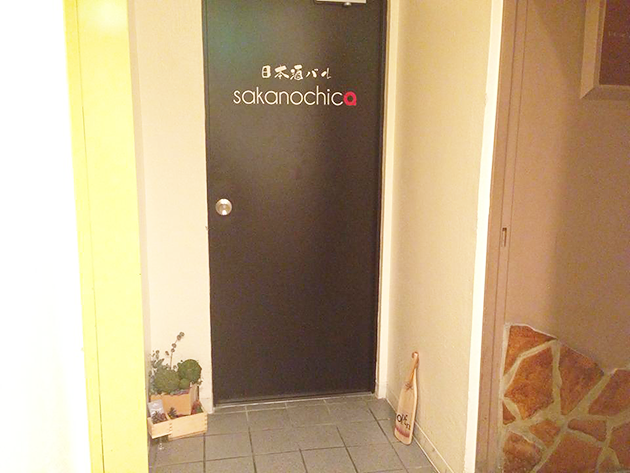 In the most chaotic part of Shibuya, the bar offers a quiet and comfortable space partly because of its underground location. And even though the room is not spacious, the stark concrete walls and high ceiling give it a sense of openness. There were one male and one female staff members. The female staff gave me explanation and advice on various types of sakes according to my taste. (She told me her favorite was aged "大治郎(Daijiro)," by the way.) Since she is in charge of most of the customers there, you might not get a chance to talk to her for a long time if the place is packed. But don't worry, there are also clear explanations written on the menu to get you tempted. The variation of the menu items to go with sake is good, though the serving portions are not so big and it might not be a good idea for a man to try to satisfy his stomach here.
I ordered "獅子の里 オリゼー純米吟醸 無濾過生 (Shishi-no-sato Orize Jummai-ginjo Muroka-nama)" from Ishikawa Prefecture, a sake with cute chameleon label. It had a gorgeous aroma, rich umami, and yet such a clean finish that I didn't need to wait for the aftertaste to disappear. The sake paired nicely with "warm tofu topped with soy sauce-marinated squid guts," as well as with towering cream cheese.
"Look at the bottle from behind; it's interesting," the staff told me. When I turned back the bottle, I found sentences written at the back of the label, which I could read through the bottle glass:
"I am because you are
Seasonal things are because seasons are
I will taste to your taste"
It means the sake will go well with any kind of foods in any situation, meeting any tastes. Well, indeed!
Tucked away underground in front of Shibuya Station, this spot was really a nice place to have a relaxing time alone, smiling at the nice label and thinking of the thoughts behind it.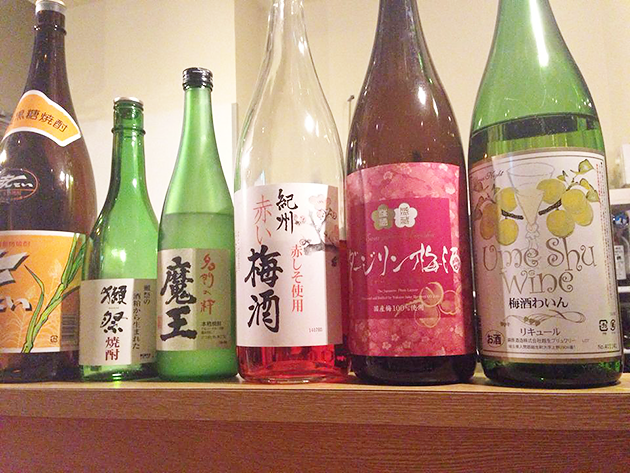 Here is some information on the bar at the time of my visit.
Seating: about 10 at tables and 10 at counter/ smoking: O.K. / atsukan: any sake can be served warm/ sake serving portion: 130ml/ shinshu (new brews):16 kinds, others: 14
For solo-dining:★★★★★
For dating:★★★★★
For a drinking party:★★
Variation of the menu:★★
For beginners:★★★★★
For foreigners:?
Drinking events hosted by the bar:No
Alcoholic beverages other than sake:Yes
Course meal:No
Access to Nihonshu Bar Sakanochika
Get off at Shibuya Station, take the Hachiko exit, go up the Dogenzaka slope and take a left at the Lotteria hamburger shop. When you see a wooden sign on the left sidewalk telling that the place used to be a home to "Tokyo Shinshisha," a historic association of poets and artists, it is the building in which the bar is housed on the basement floor.
Nihonshu Bar (pronounced as "baru") Sakanochika
Address: 2-6-12, Dogenzaka, Shibuya-ku, Tokyo
Tel: 03-3496-7077/ +81-3-3496-7077 (international call)
Hours: 4 p.m.-12 a.m., Tuesday to Friday
12 p.m.-12 a.m. on Saturdays, Sundays and holidays
Closed on Mondays