Nihonshu Bar Funaki Shoten
掲載
Osakelistユーザーの評価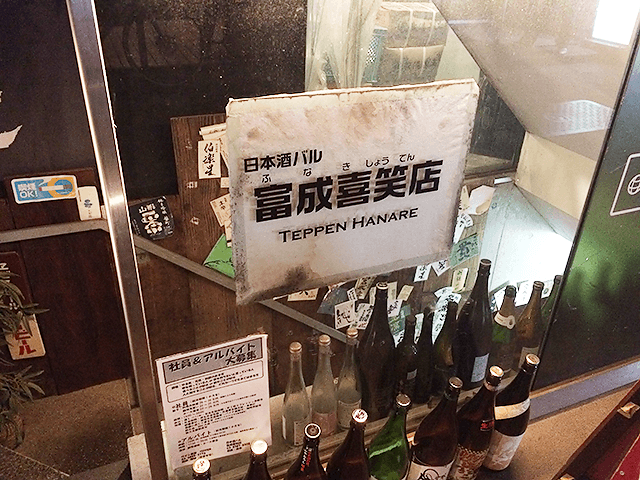 Funaki Shoten in Sangenjaya offers all kinds of sake just for one coin—500 yen, and their sake selection is huge, including seasonal drinks. Also great is their wide variety of accompaniments ranging from those simply made with fresh ingredients to those elaborately prepared, including a sashimi assortment of four different seasonal fish, chunky raw horse meat, and ankimo (monkfish liver, or "foie gras of the sea") rolled in narazuke (a vegetable pickled in sake lees), all of which are specially prepared to cater to the tastes of sake lovers.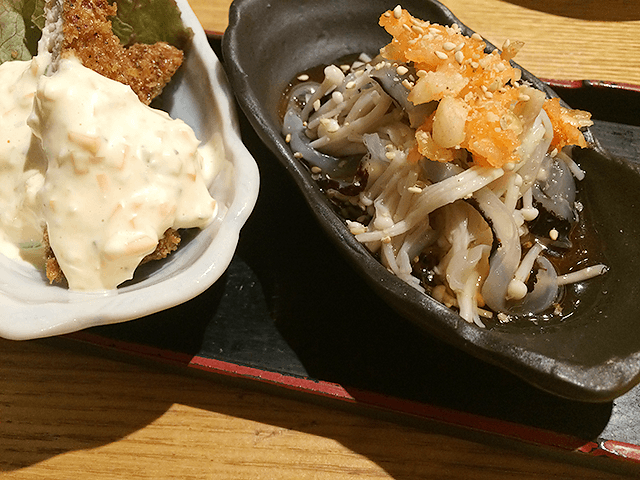 First came Otoshi (a small dish served before placing orders), which turned out to be fried fish and pickles. It was ample in portion for otoshi and quite satisfying.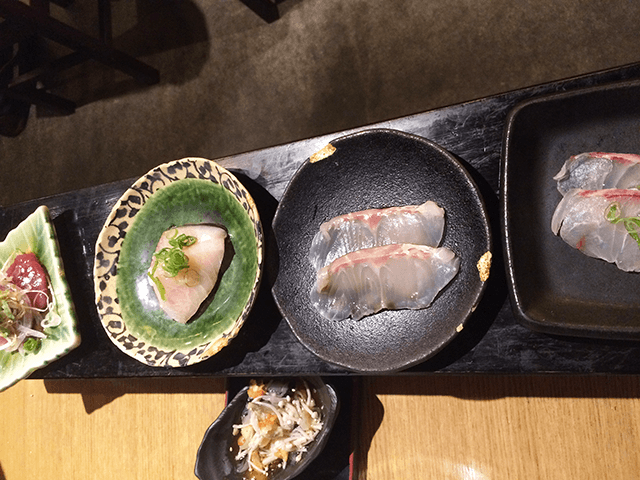 Sashimi of four different kinds on matching plates.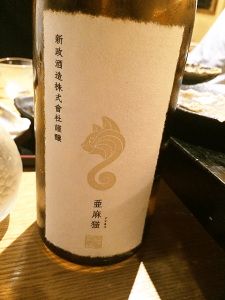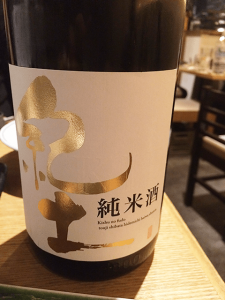 新政 亜麻猫(Aramasa Amaneko) 紀土 純米(KID Jummai)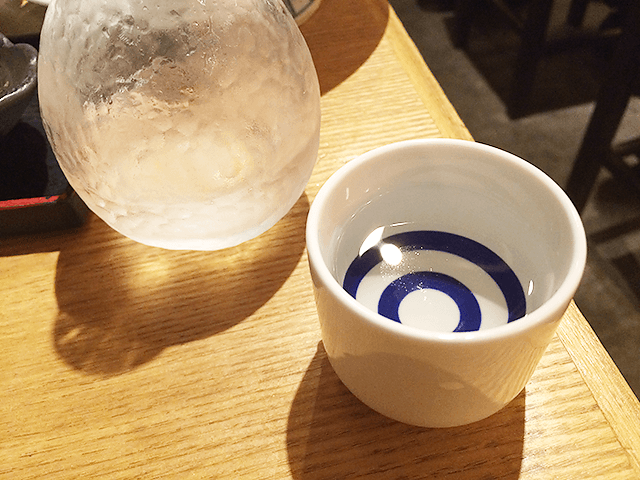 Served chilled (reishu)
If you are at a loss on combinations of food and sake, do not worry; just ask one of the waiting staff members, and he/she will guide you through the vast menu according to your tastes. As for sake, I personally recommend 天吹(Amabuki), 乾坤一(Kenkon-ichi), 惣誉(Sohomare), 梅錦(Umenishiki), 天明(Temmei), 三井の寿(Mii-no-kotobuki), 紗利(Sari), and Tokyo's local sake 桑の都(Kuwa-no-miyako). They also have many other standard brands.
Whether you are on your own or in a group, you can enjoy yourselves for sure: They have counter seats for those who are by themselves to feel easy, as well as course meals and all-you-can-drink menu convenient for a big gathering.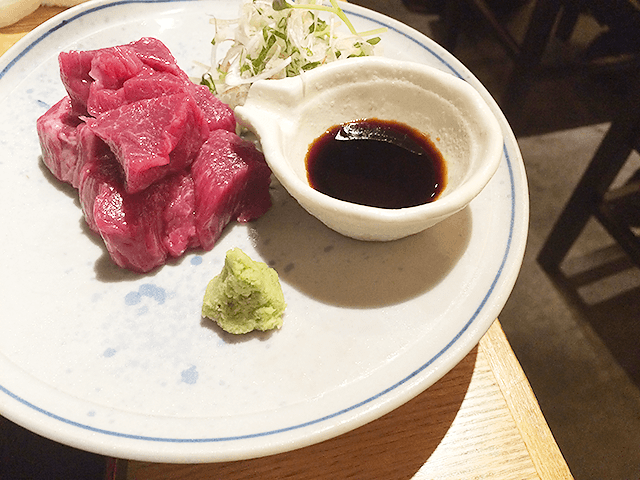 Generously cut chunky raw horse meat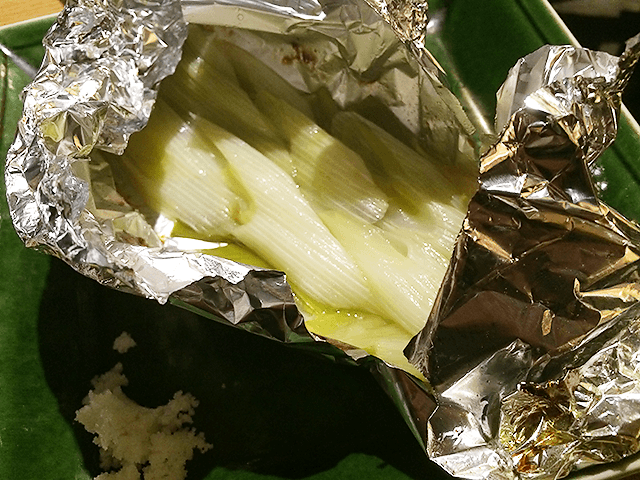 Leek grilled in foil—natural sweetness of the leek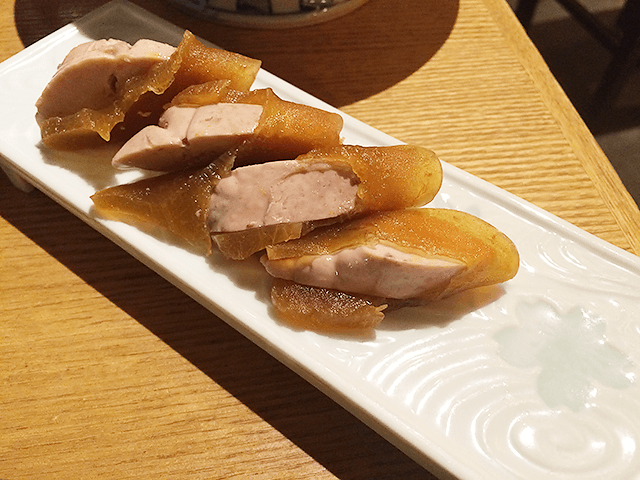 Ankimo rolled in narazuke pickles. The texture of ankimo and flavor of narazuke make an excellent combination in the mouth.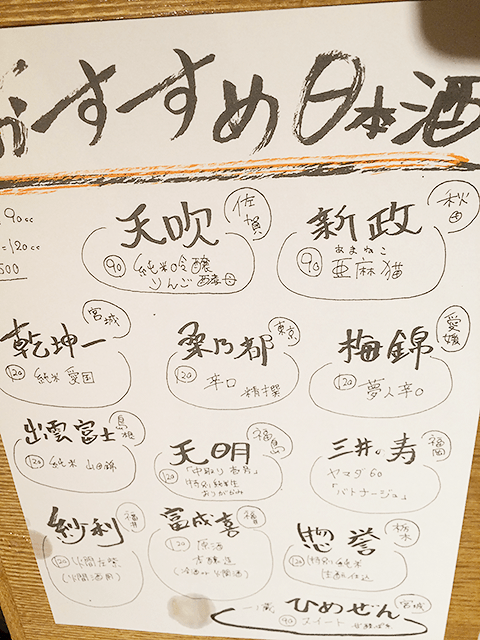 Nihonshu Bar Funaki Shoten
Address: #B1, TCK Sangenjaya Bldg., 2-9-15, Sangenjaya, Setagaya-ku, Tokyo
Tel: 03-5787-6302
Hours: 6 p.m.-2 a.m., Monday to Saturday (last call: 1 a.m.)
6 p.m. to 12 a.m. on Sundays (last call: 11 p.m.)
No regular holidays