Matsumura in Higashi-tokorozawa—"Kirinzan"-drinking gathering hosted by Kirinzan Brewery
掲載
Osakelistユーザーの評価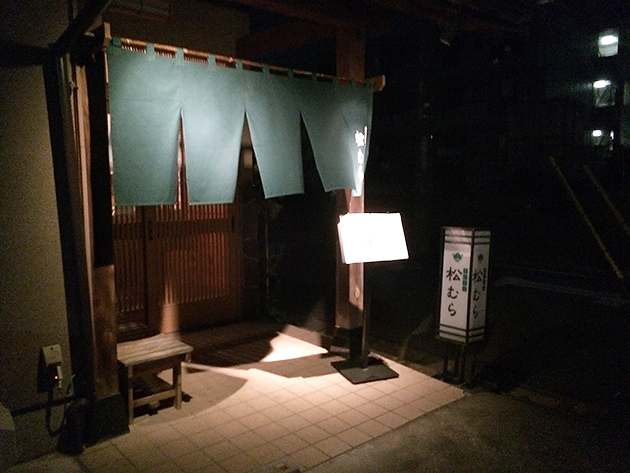 On February 6, I joined a drinking gathering hosted by Kirinzan Brewery of Niigata, at the Matsumura restaurant, which is famous for its delicious soba. Together with Mr. Hasegawa, the chief brewer, and accompanied with great dishes, we enjoyed "超辛口 (Cho-karakuchi)" and "吟醸辛口 (Ginjo Karakuchi)" from the brewery's "Karakuchi series," as well as other brands, such as "ぽたりぽたり(Potari Potari)," etc.
Operating since 1843 in the natural environment suitable to produce "light & dry" sake, Kirinzan Brewery has been making dry sake in a meticulous and passionate way. Their sake features a clean finish distinctively felt at each sip.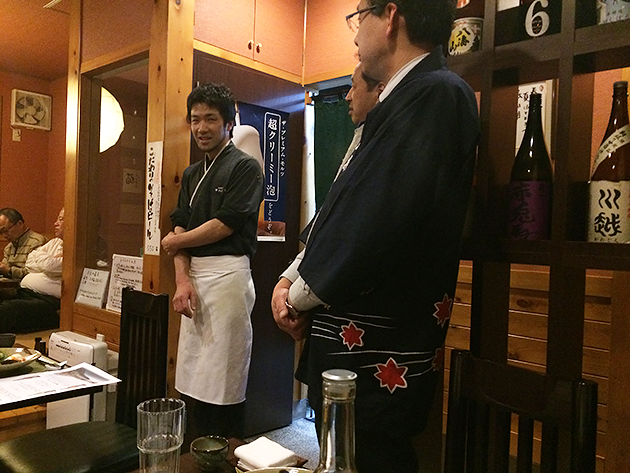 The party began with a greeting from the restaurant owner Mr. Matsumura.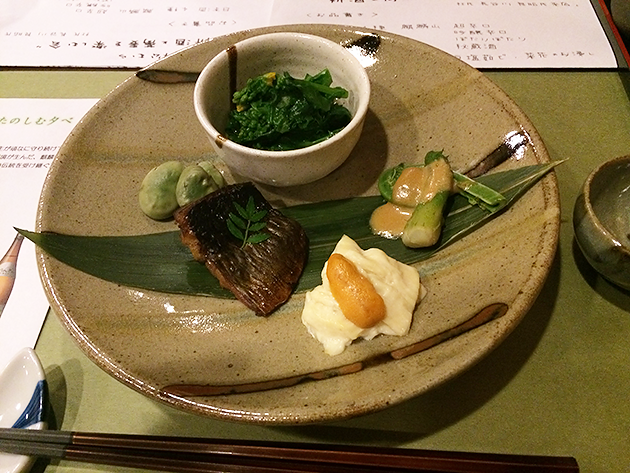 The appetizers: sweet simmered herring, salt-boiled broad beans, boiled rape blossoms, wild plants dressed with sesame sauce, tofu skin topped with urchin—all paired nicely with dry sake.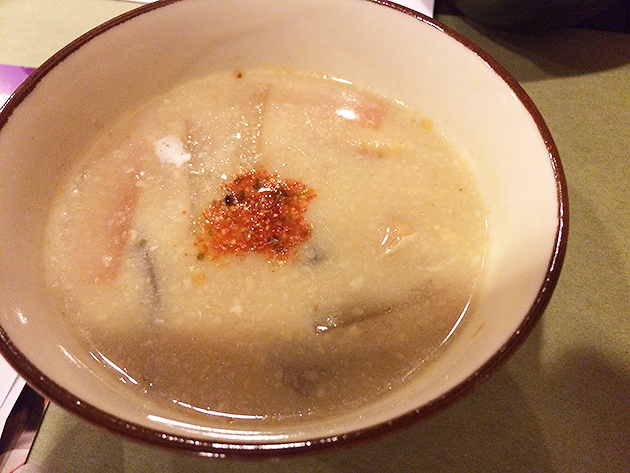 Soup made with sake lees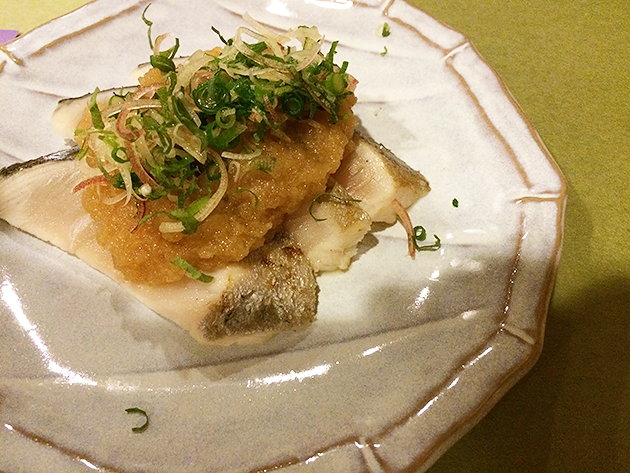 Seared Japanese Spanish mackerel topped with herbs and grated radish, which would go well with dry sake served hot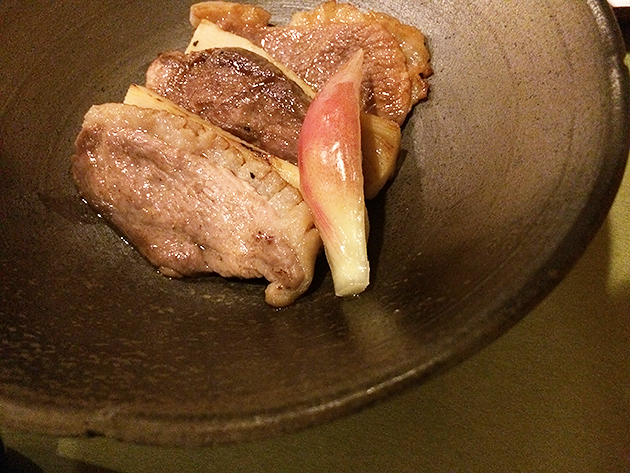 Grilled miso-marinated duck and bamboo shoot—a well-balanced combination of succulent meat and crunchy bamboo shoot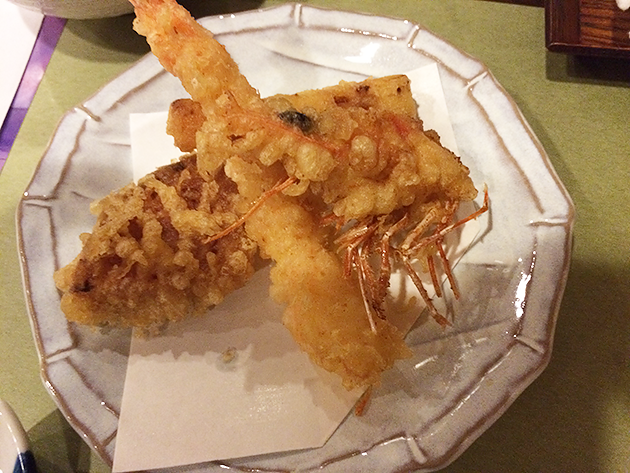 Prawn tempura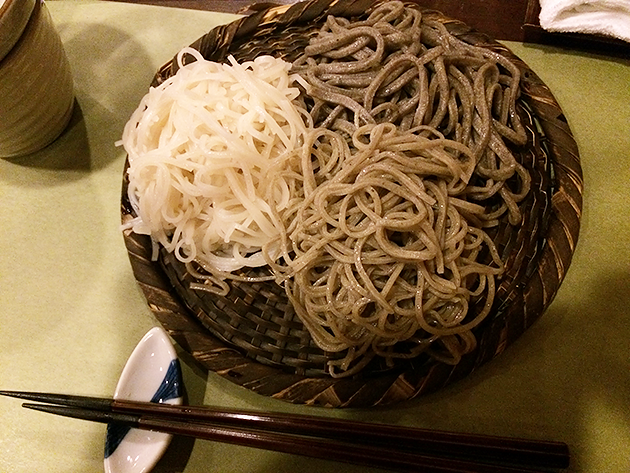 The meal finished with three kinds of soba (buckwheat noodle): zaru-soba, inaka-soba and sakasuke soba. For those who have never heard of it, "Sakasuke" is a food ingredient originally developed in Niigata Prefecture, by further fermenting sake lees with lactic acid bacteria. Since it has no alcohol content, it is also used for dessert. Noodle made from sakasuke is probably something unfamiliar to many of us, but it is actually smooth in texture, cool in appearance, and very good in taste. The zaru-soba and inaka-soba were also great and I could enjoy three different kinds of deliciousness. Having done his apprenticeship at a restaurant in Hiroo, Mr. Matsumura has great culinary skills and so much passion for soba noodle as to use buckwheat from different regions so that he can always use the best one at the time. His soba tastes amazing, and what's more, it comes in a big portion, which will surely make soba lovers happy.
"Kirinzan Curry", the brewery's special ready-to-eat curry, was given to us as a souvenir and I tried it at home.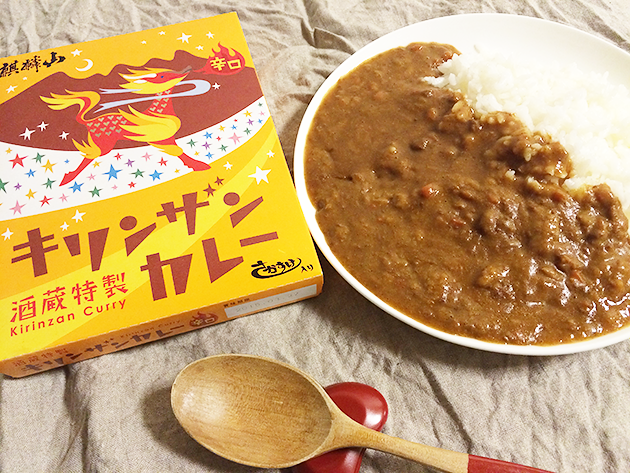 With "sakasuke" added, the pork curry tasted mild. It would be great to enjoy this curry at the end of a drinking night.