Kainomi Bettei in Yotsuya, Tokyo—sake specialty izakaya offering all-you-can-drink high-grade sake
掲載
Osakelistユーザーの評価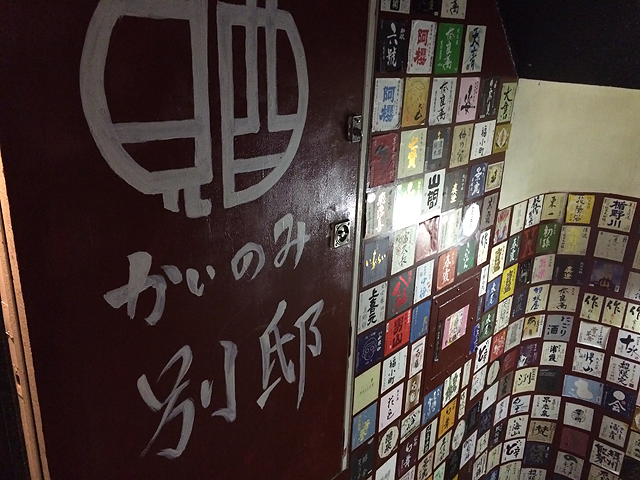 Kainomi Bettei is situated in the Yotsuya area, which is east of Shinjuku, on the third floor of a building just a two-minute walk from Yotsuya Station. The entrance was decorated with numerous labels of sake from across the nation. Entering the pub, I saw many sake bottles with colorful labels lining up and decorating the wall; the labels read "村祐(Murayu)", "鍋島(Nabeshima)", "寫楽(Sharaku)", "ばくれん(Bakuren)", "くどき上手(Kudoki-jozu)" and so on.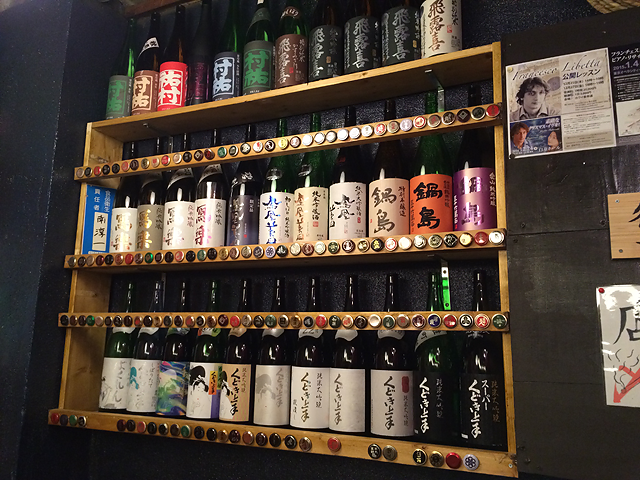 Kainomi Bettei had a great offer for a sake lover like me: I could drink freely from the sake bottles in the fridge, for a reasonable price of 2,500 yen (without time limit) or 2,000 yen (for two hours).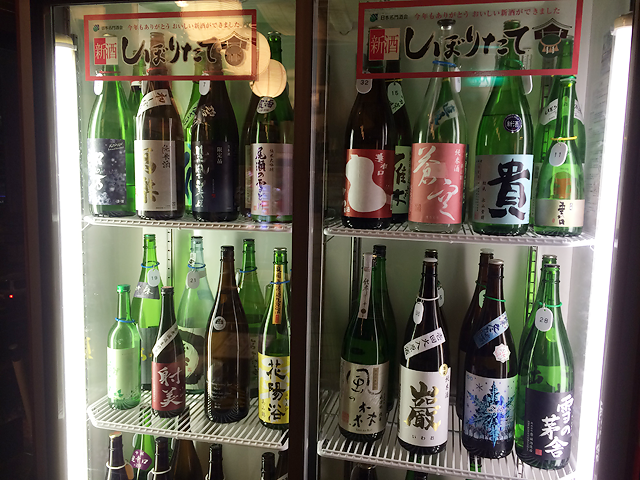 On the upper shelf lined up a variety of freshly pressed sake. The shelf below had high quality sake such as "射美(Ibi)", "新政No.6(Aramasa No.6)" and "花陽浴(Hanaabi)". Since you can drink as much as you want, this might be a good opportunity to try a bit of everything. Comparing the tastes of various kinds of freshly-pressed sake is especially a luxurious idea.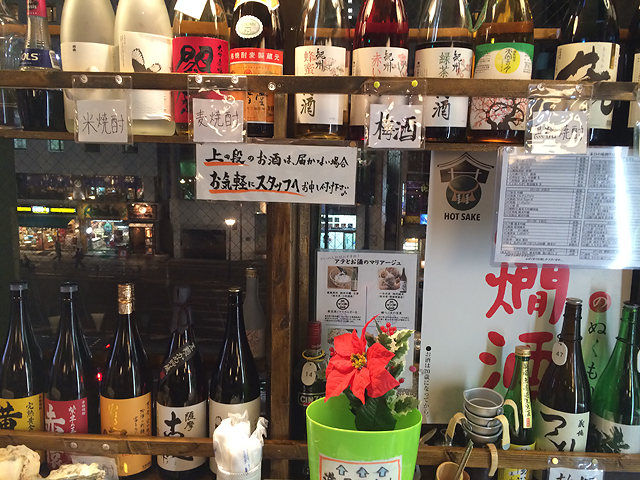 They have as many as 50 brands of sake and all of them are high quality. You might find it difficult to decide which one to try. You can also heat up sake to make "atsukan" if you want to warm yourself up in the cold season, or go for ume-shu (plum wine) or shochu if you are not so into sake.
From wide range of sake, I chose these, most of which were freshly-pressed sake since it was the season for them: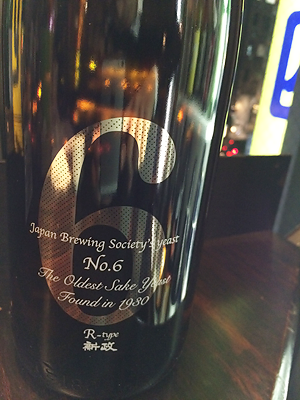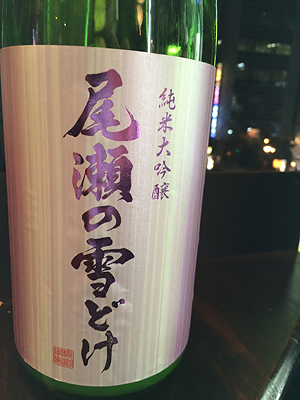 新政No.6 R-type (Aramasa No.6 R-type)  尾瀬の雪どけ(Oze-no-Yukidoke)
鳳凰美田(Hoobiden)            ロ万 ゼロマン (Roman Zeroman)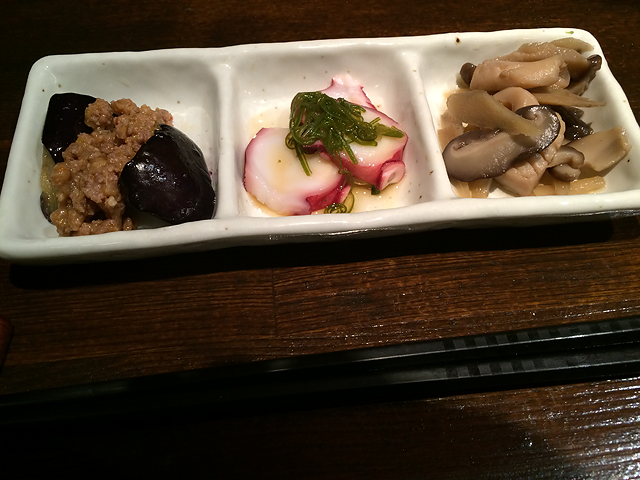 The first-served Otoshi made up of three kinds of bite-sized dishes. Tasty enough to make me drink a lot.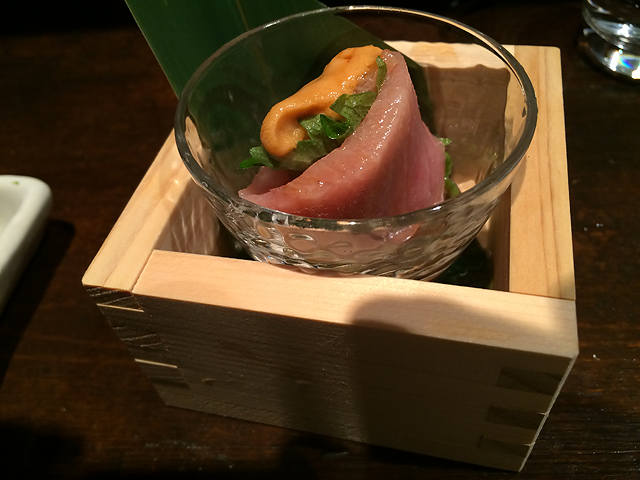 There were also various accompaniment menus including the pub's specialty "raw urchin rolled in otoro (fatty tuna)", for which I could not find any reason not to try. The price was also nice—500 yen. The combination of urchin flavor, melting tuna and shiso (perilla) leaf was superb, complimenting sake. Though the order was restricted to one per person, it was so delicious that I could have eaten two to three times as much.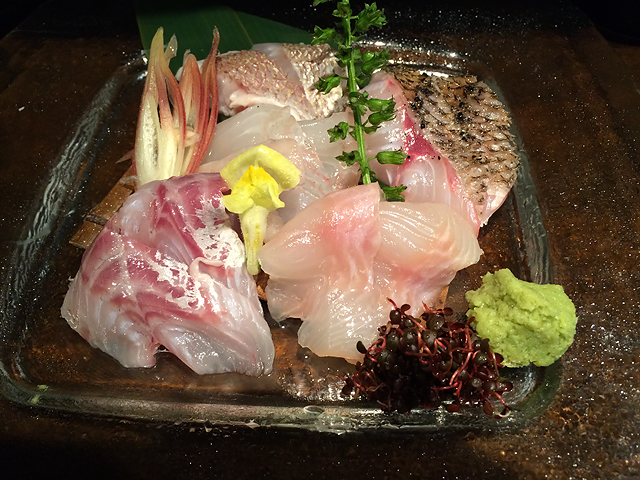 Otsukuri (sashimi) was such white fish as red sea bream, kuromutsu, Japanese sea bass, bastard halibut and fat greeling. The light white fish went nicely with rich sake.
Just for your information, the original store named "Kai(clam)nomi(drinking)" located across the street offers dishes, as the name indicates, centered on clams.
Talking of a clam specialty pub, there is one called Akoya in Ebisu, which also has my recommendation.
I'm thinking to visit the original store, Kainomi, next time.
Kainomi Bettei—seafood and jizake specialty izakaya
Address: 3F, Yotsuyagakuin Bldg., 1-9-6, Yotsuya, Shinjuku-ku, Tokyo
Tel: 03-6380-6998
Hours: 5 p.m.-12 a.m.
Closed on Sundays and public holidays