Hakkaisan Sennenkoujiya in now-hot COREDO Muromachi 2 Bldg. —comparing different Hakkaisan-brand sakes in a space like a big-name brand shop
掲載
Osakelistユーザーの評価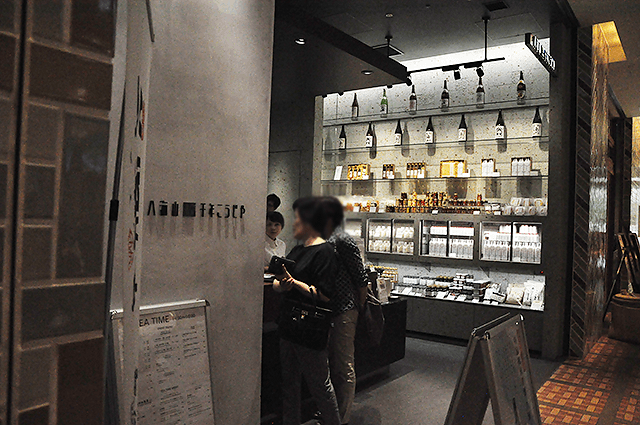 COREDO Muromachi is one of the buildings newly completed under the redevelopment project of the Nihombashi area. Though it is a massive architecture to match traditional buildings in the Nihombashi area, it is also a most fashionable high-profile place entertaining numerous visitors every day. Of three COREDO Muromachi buildings, COREDO Muromachi 2 is the only one located off the main road, and it houses many "little gems" everyone wants to keep to themselves. Hakkaisan Sennenkoujiya on the first floor is a surprise to many who have visited the place for the first time because it looks more like a big-name fashion brand store than a sake specialty store. It is a place that changes the whole image of bar-attached sake stores.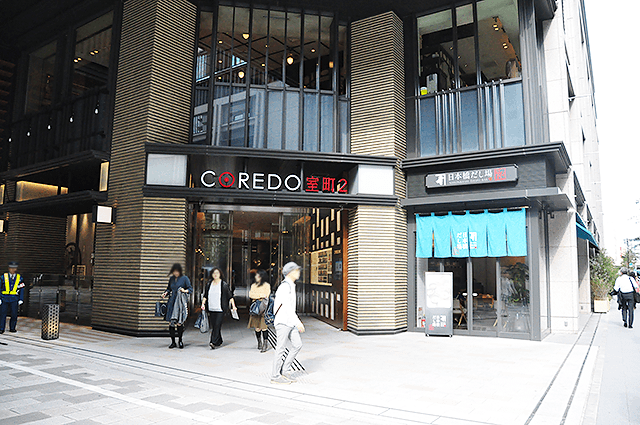 As its name indicates, Hakkaisan Sennenkoujiya specializes in Hakkaisan, a famous sake brand from the Uonuma area in Niigata. It is an irresistible place for those who love Hakkaisan, of course, but it is also a good place for those who have not tasted Hakkaisan before or are interested in various aspects of Hakkaisan. You will be surprised by the brand's wide-ranging characteristics and depth of the taste. Since the whole lineup of Hakkaisan–"hutsushu", "tokubetsu honjozo", "ginjo", "jummai ginjo" and "daiginjo"—is available, it might be a good idea to ask the staff for advice, if you do not know which one to try. He/she will give you a lecture on taste and characteristics of each sake.
Also great about this place is that you can enjoy umeshu (plum wine) made with Hakkaisan. In particular, cloudy umeshu made with Hakkaisan shochu will amaze you with its smooth mouthfeel, which was achieved by careful filtering, and the quality plum fresh added to complete the taste.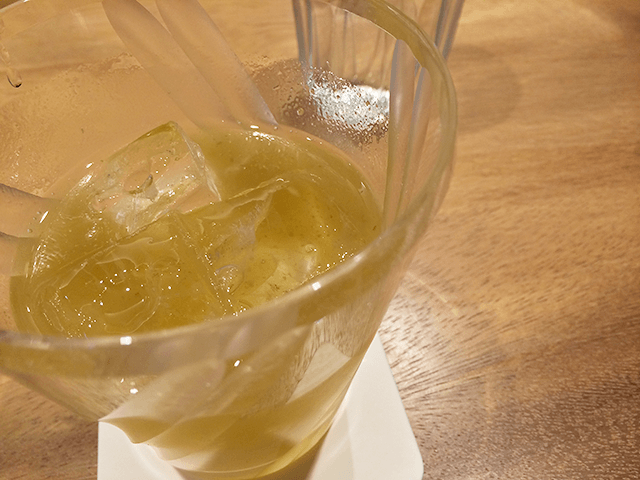 Dishes are also high quality and perfect accompaniment to sake. If you want to enjoy Hakkaisan in your dish as well, order "cream cheese pickled in the Hakkaisan sake lees and miso". The faint flavor of the lees paste will make sake lovers happy. I also recommend "Today's namero", namero (fish meat, miso and spices &herbs chopped up together) made with ingredients of the day. This is also a good and popular dish at the store.
Hakkaisan Sennenkoujiya
Address: 1F, COREDO Muromachi 2, 2-3-1, Nihombashi Muromachi, Chuo-ku, Tokyo
Hours: 10 a.m.-11 p.m. (last call: 10 p.m. for food, 10:30 p.m. for drinks)
Holidays in accordance with the schedule of COREDO Muromachi 2
No regular holidays