Gathering to enjoy三千櫻(Michizakura) at Moto in Shimbashi
掲載
Osakelistユーザーの評価
Hi, I'm Kaneda, the editor of Osakelist.
A gathering to enjoy Michizakura was held at Moto, a highly-reputed izakaya in Shimbashi, attended by Mr. Yamada, the head of the Michizakura brewery doubling as the superintendent of brewer workers. We enjoyed Michizakura along with dishes of autumn delights.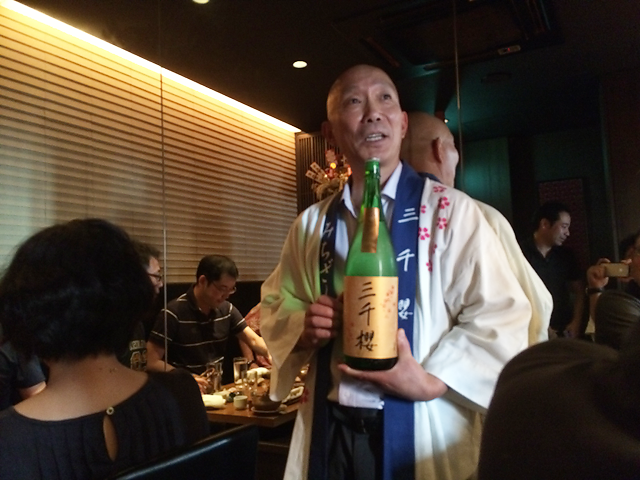 Mr. Yamada giving explanations of Michizakura with the premium gold-labeled Michizakura in his hand.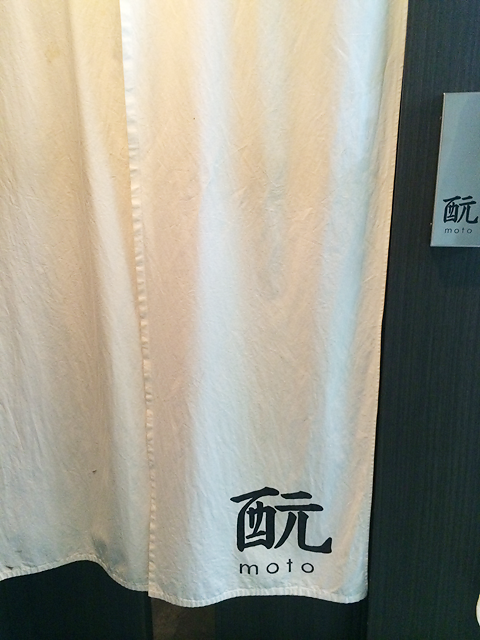 The entrance of the pub on the second floor of the building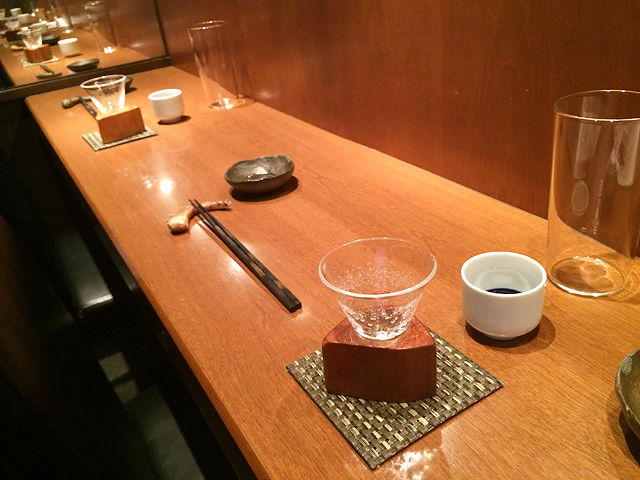 The stylish modern counter. The sake container—a corn-shaped glass placed in a hollowed wooden saucer—was also nice.
The Michizakura-after-Michizakura feast began!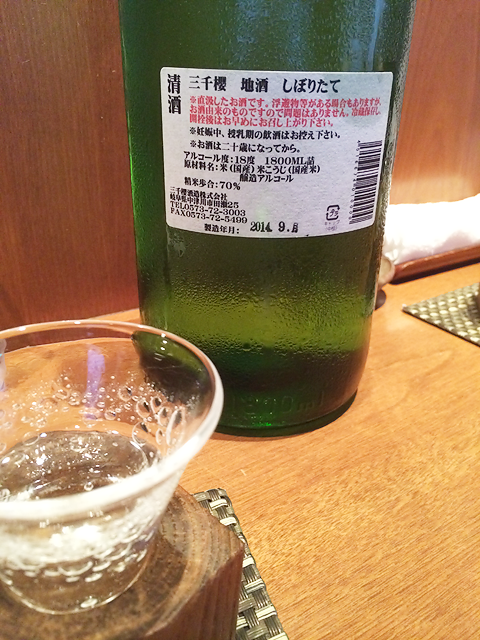 三千櫻しぼりたて(Michizakura Shiboritate)—distilled alcohol added; bottled right after pressed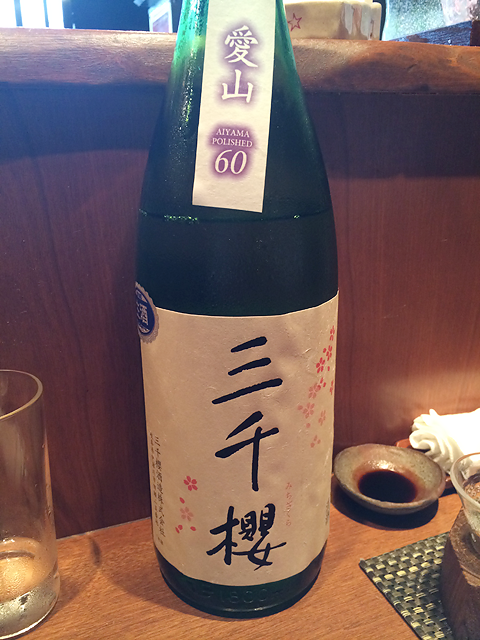 三千櫻 愛山60(Michizakura Aiyama 60) made of Aiyama brand rice with a polishing degree of 60%. ), brewed in a way that made the most of characteristic features of Aiyama rice, which is sweet and rare.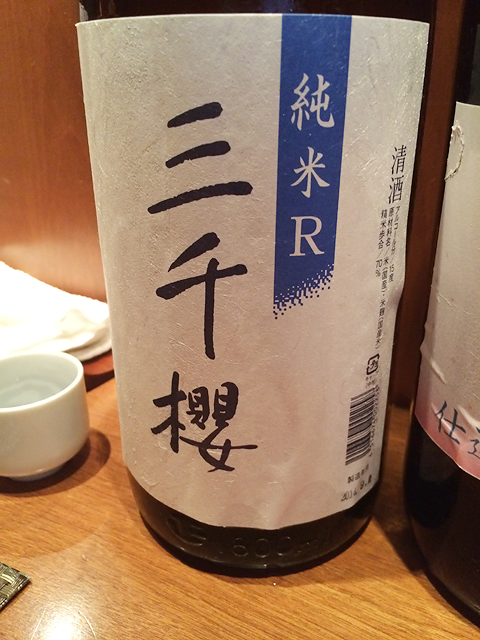 三千櫻 純米R(Michizakura Jummai R), a Jummai-shu with high cost performance. Good for daily drinking.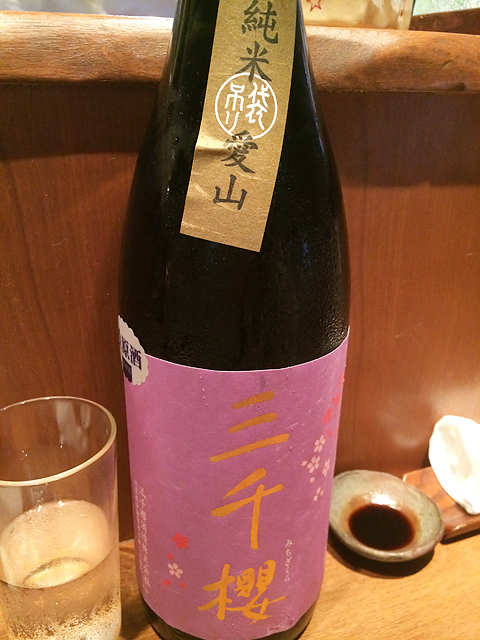 三千櫻 愛山 袋吊り (Michizakura Aiyama Fukuro-tsuri) made of Aiyama rice brand and pressed in a so-called Fukuro-tsuri method. Nice silky texture.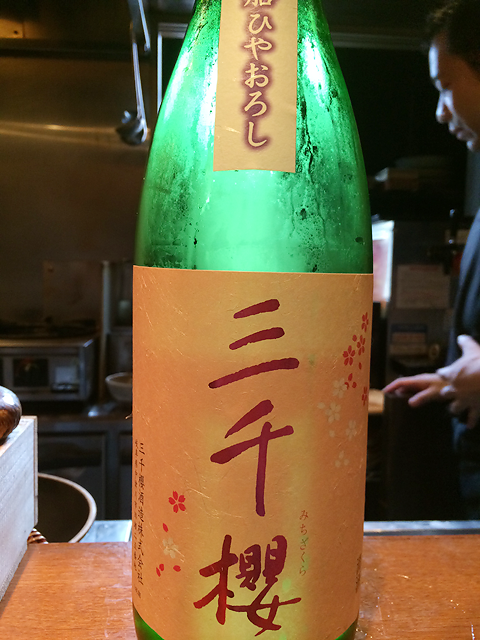 三千櫻 純米 渡船 ひやおろし(Michizakura Jummai Wataribune Hiyaoroshi), a jummai-shu made with Wataribune brand rice and made in a special way called Hiyaoroshi. Having been heat-pasteurized just for once in spring and laid down over the summer, it had an increased mellowness.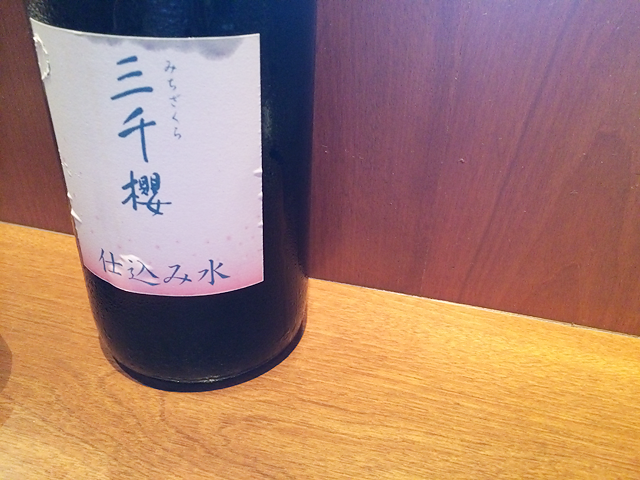 We also tasted the water used for making sake.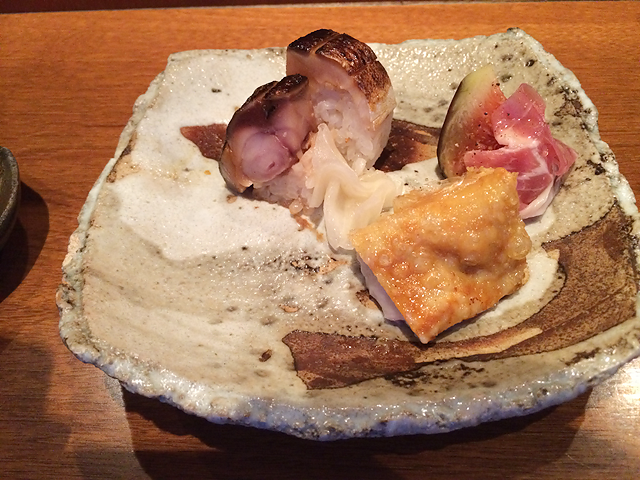 The gorgeous meal started with an appetizer of mackerel sushi accompanied with black fig and raw ham, followed by sardine grilled in foil, dobin-mushi (food steamed in a ceramic pot) and others. All of them had been prepared with autumn ingredients and went so well with Michizakura.
Since the gathering started at 1 p.m. and ended at 4 p.m., it was still light outside when I got out of the pub. Being slightly drunk as early as late afternoon did not feel bad. I really want you to try Michizakura (from Nakatsugawa, Gifu) as well as Shimbashi Moto.
Shimbashi Moto
Address: 2F, Ikeno 6-go Bldg., 3-16-22, Shimbashi, Minato-ku, Tokyo
Tel: 03-6459-0467
Hours: 3 p.m.-11:30 p.m., Monday-Friday (last call: 10:30 p.m.)
12:00 p.m.-9 p.m. on Saturdays (last call: 8:00 p.m.)
Closed on Sundays and public holidays